Budapest highlights full day tour
What to expect?
On our Budapest Highlights tour we will visit the most important landmarks of Budapest and some hidden gems. You can admire an amazing 360° panoramic view of the city from the top of Gellért Hill, we will see historic Buda and the most famous sites of Pest. By the end of the tour you will have got a good understanding of the city and Hungarian history and with my personal stories I will make you feel like an insider.
Duration:
8 hours minivan or walking* tour
Cost:**
minivan tour up to 4 people: 92000 HUF or 300 EUR + entrance fees
walking tour: 64000 HUF or 215 EUR + entrance fees + public transport cost
(for a group of more than 4 people please contact me for a quotation)
Highlights visited on the tour:

Gellert Hill with the Citadel and Statue of Liberty


City Park, Vajdahunyad Castle, Szechenyi Spa Bath





Castle Hill – Royal Palace area, Matthias Church


Is this the perfect tour for you?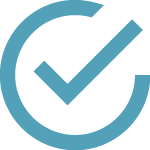 YES, if you want to be sure to see everything that you should not miss when you are in Budapest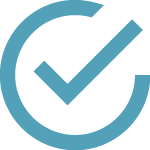 YES, if you have only one day in Budapest and want to get the most out of it.
My tours are always tailored to your needs and interest so do not hesitate to let me know your special request when you contact me.
Detailed description
I pick you up at your accomodation and (if you choose the minivan tour) we start the tour on the Gellért Hill from where you can enjoy the most beautiful view of the city while we are walking by the Citadel and the Statue of Liberty.
Then we visit the Castle Hill with the Royal Palace, the historic town of Buda with the Matthias Church and Fishermen's Bastion.
On the Pest side we will see one of the best known landmarks of Budapest, the Parliament. In this area there are also a lot of memorials from the 1956's uprising. Have you visited many Catholic churches? I am sure, you did! I think I can show you something interesting you might not have seen yet anywhere else but in St Stephen Basilica. We will see the Great Synagogue with the Raul Wallenberg Memorial Garden (Holocaust Memorial: The Tree of Life). We walk/drive along the elegant Andrassy Avenue. Have you got any idea what there were around this area in the second half of the 19th century when these magnificent buildings were built? I tell you about it as we will be walking to see the Opera House and to the Heroes' Square where the statues give a sum-up of Hungary's more than 1100 years of history.
Budapest is also called the Spa City thanks to its 123 springs and numerous thermal baths. On our tour I will show you the Gellért and the Széchenyi Spa Baths.
During our tour we will stop to have lunch in a restaurant at your choice, I will give you recommendation. (The lunch is not included in the price of the tour.)

Are you interested in this trip?
About me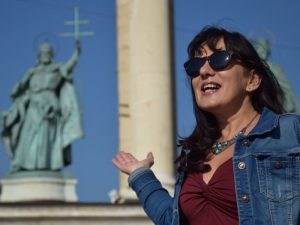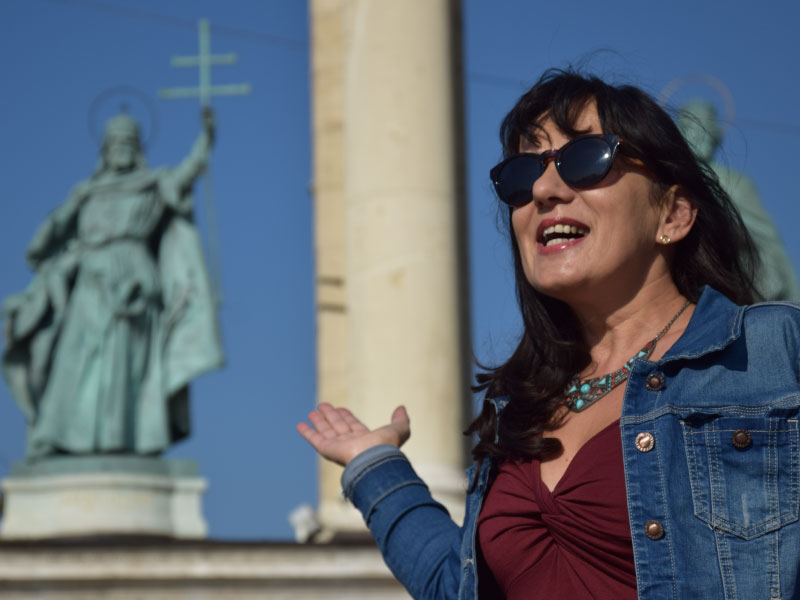 My name is Magdi Pelech. I am a licenced Budapest tour guide. Would you like to have a unique private tour experience? Do you feel like having a Budapest sightseeing tour with an entusiastic guide?
"A friend and I visited Budapest in May of 2015 when we were there for a conference. We took a couple of extra days at the beginning to see Budapest, so looked for a tour guide and found Magdi. Her profile was intriguing and we booked a private tour with her. Magdi was sensational!! She picked us up at the hotel and we spent 8 hours each of the next 2 days seeing first the Buda side of the river and then the Pest side. Her personal experience growing up, being educated in and working in Budapest was shared with us as we visited so many, many sites. It was though she knew us and was so in tune with what we liked and wanted to see, we simply walked along with her and enjoyed her vast knowledge of the city, the country and it's complex history. She has enormous energy, exudes a lively spirit and we learned while having fun. Magdi took us to local places and knew exactly where to go and what to do to see everything. We rode buses and trams and underground trams and the Metro. My friend and I both have rheumatoid arthritis and without saying anything to her she slowed our pace or picked it up and always made sure we were on firm footing while we walked. Anyone considering a trip to Budapest will get so much more out of the visit if they see Budapest with Magdi. You will never regret it and you will have wonderful memories. We've since done other tours, and no one can hold a candle to what Magdi offers, because she gives of herself. Budapest will always have a place in my heart because of her!!"
"Magdi Pelech provided us with 2 Excellent tours in Budapest in June, 2014, The first in Buda and the second in Pest. She was very personable,,knowledgeable, passionate, patient and very interesting. I would recommend her strongly to those traveling to Hungary."